Watch the conversation with the scientists of the Nautilus Live Johnston Atoll Expedition
The E/V Nautilus is a 223-foot ocean going research vessel with the mission to explore unknown regions of the ocean seeking out new discoveries in biology, geology, and archaeology. Nautilus is equipped with a team of remotely operated vehicles and high-tech mapping tools that allow it to conduct deep sea exploration to a depth of 13,000 feet. The project was founded in 2008 by Dr. Robert Ballard, the researcher known for finding the wreck of the Titanic and the German battleship Bismarck. In this video, Dr. Ballard talks about the science and the adventure that keeps Nautilus going and teaching us about the great unknown depths of our oceans.
Alumni Profiles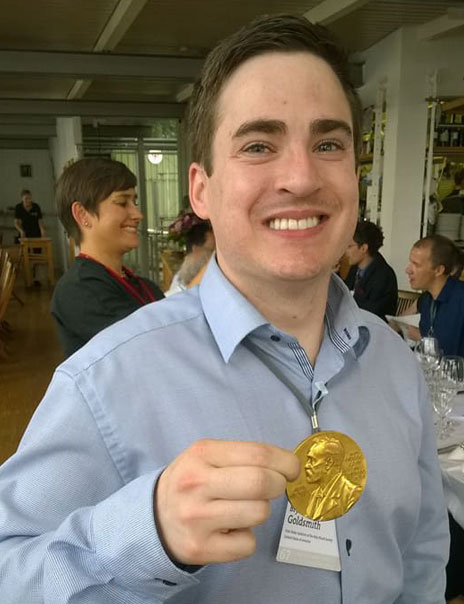 Ben Harvey, a Senior Research Chemist at Naval Air Warfare Center, Weapons Division China Lake (NAWCWD) was moderately surprised when Bryan Goldsmith made an unexpected call. Dr. Goldsmith, Dow Corning Assistant Professor of Chemical Engineering at the University of Michigan Ann Arbor, had been Dr. Harvey's protégé when Goldsmith was a NREIP intern at NAWCWD more than a decade earlier, but they only sporadically kept in touch.
Read More
Kim Roche was an undergrad with plans for medical school when she decided to take a different turn. Completely in love with humanities, she started to look for career options that would combine chemistry and sciences with art history. And that's when one of her undergraduate professors recommended looking into the field that many people don't even know exists as a discipline – conservation.
Read More