Interns Get Real, Launch New Projects at NSWC Carderock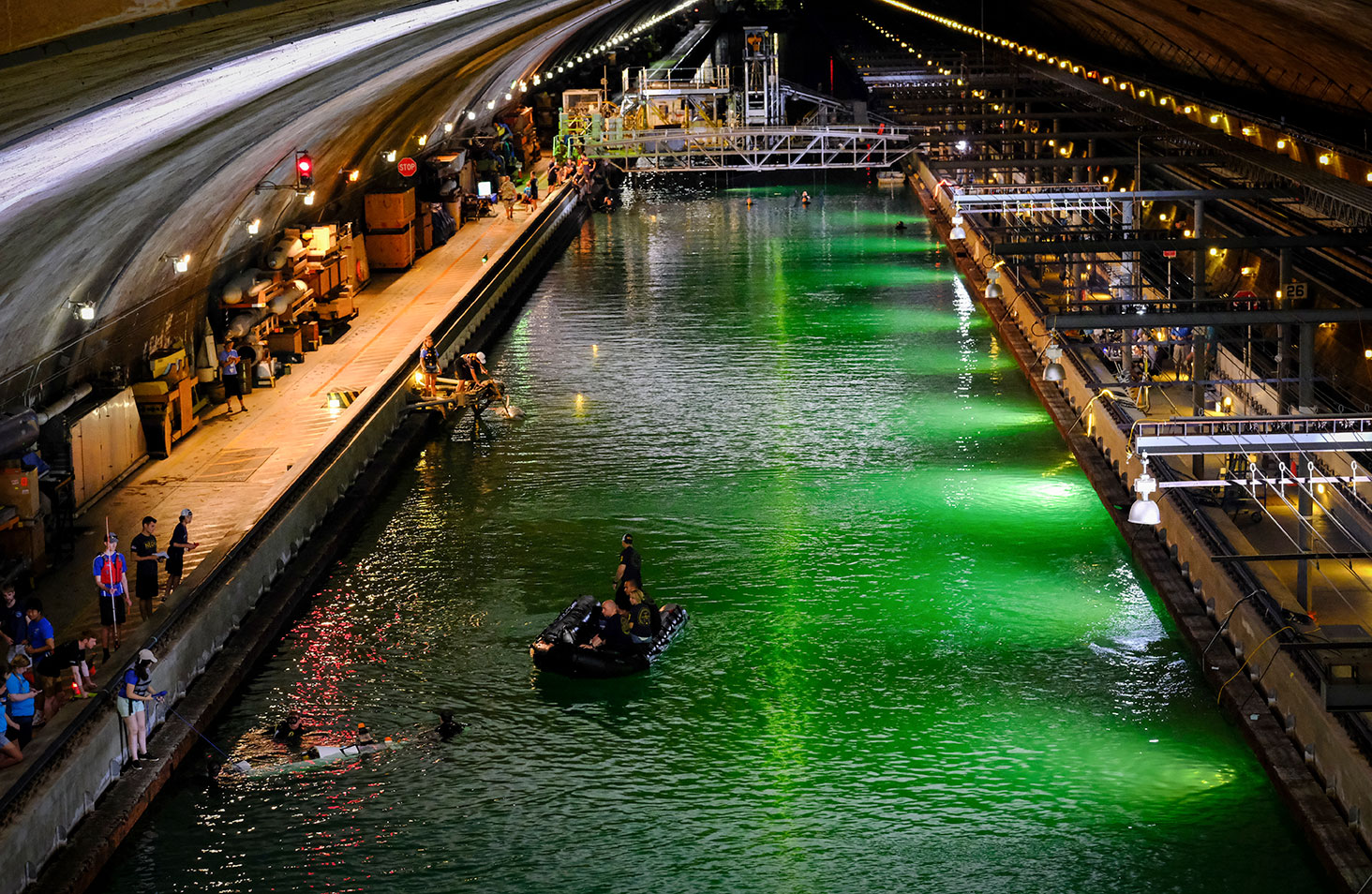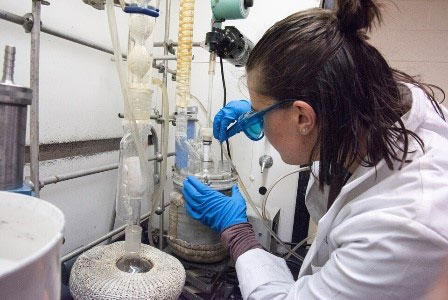 When it comes to ship building, if there's a better way to do it, Naval Surface Warfare Center Carderock Division (Carderock) will probably find it. Carderock is the U.S. Navy's state-of-the-art research, engineering, modeling and test center for ships and ship systems.
The lab consists of approximately 2,000 scientists, engineers and support personnel working in more than 40 disciplines ranging from fundamental science to applied/in-service engineering.
"We are the Navy's experts for maritime technology," the lab proudly proclaims on its website.
The lab also boasts facilities for testing ships that rival anywhere else in the world. The David Taylor Model Basin, for example, is the longest towing tank facility in the Americas, designed for hydrodynamic evaluations of actually full-sized Naval vessels. Other facilities include water tunnels for propeller R&D, wind tunnels, deep ocean pressure tanks, and modern materials science and testing laboratories.
"We use interns – and SEAPs, especially – for a lot more of the creative brainstorming; we get them young before they get stuck in their heads about how things are supposed to be done," Luu explains. "They come up with the seed idea and then we send that first iteration to design professionals or, even, NREIPs to take it to the next step."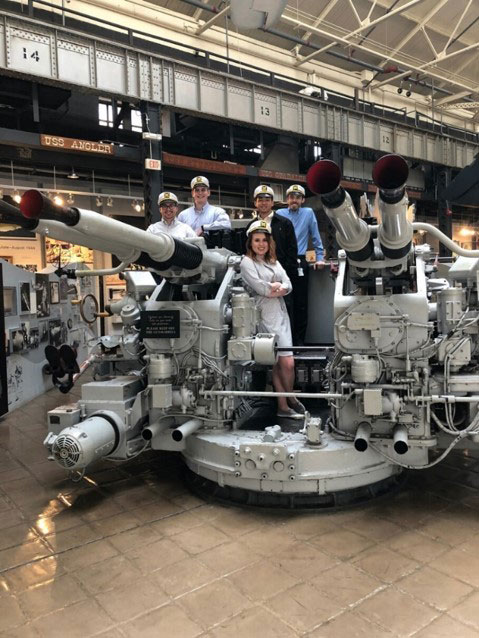 Luu pointed to the lab's "Optionally Manned Technology Demonstrator (OMTD), as an example. SEAPs have been given overarching tasks of "filling holes in the lab's portfolio. One of those holes was how to build cheaper vessels." A small vessel called the Mark 8 Mod 1 SEAL delivery vehicle (SDV) is currently used to deliver SEALs and their equipment for special operations. Despite its size, each SDV hull takes between three and five months to manufacture at a cost of $600,000 to 800,000 each. Right around the time they were looking to come up with an alternative, Carderock started a 3D printing lab.
"One of the SEAPs put two and two together that's how we came up with OMTD," Luu says. The initial concept was then sent to naval architects and now the lab is working on the propeller system. With a cost of around $45,000 each to build, the OMTD will likely save the Navy millions.
Interns at Carderock are embedded in the branches they are assigned to and treated like any other employee. They can be found printing models, setting up tests in the test pond, rigging explosives for various tests, and fixing and testing radars, among many other tasks. Many of these include highly classified projects for which NREIP interns must obtain a security clearance.
"I want them to see everything that we do," Luu explains. "If they see what the other branches are doing, that could spark them going forward as they figure out their career."
Much of the investment in the interns is largely reflective of Carderock's effort to invest in their own future employees.
"This is our biggest hiring pool," Luu says. "It's very much like a 10-week hiring interview. Even some who are less inclined to work in an R&D might go to our headquarters and do more project management stuff."
The lab also boasts a significant benefits package for continuing education and some former interns have gone on to earn their PhD's while working at Carderock.
However, sticking around in Naval research is not the only options and Luu points to the lab's partnerships with industry, offering their extensive maritime expertise to companies. Many of the skills interns acquire are applicable to jobs in the private sector and one Carderock alum even left the lab to start his own robotics company.
Regardless of where they want to go, the lab is a good starting point.
"The interns see how much the people at Carderock love what they do and they find that appealing," Luu says.