THE OFFICE OF NAVAL RESEARCH IS EXCITED TO WELCOME NEW NAVAL LABS TO THE NREIP AND SEAP PROGRAMS
Applicants interested in oceanography, robotics, or engineering now have two new labs to choose from.
Naval Meteorology and Oceanography Command – NREIP and SEAP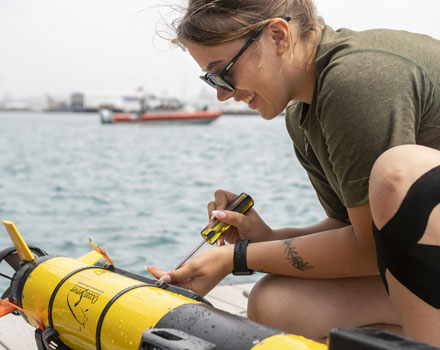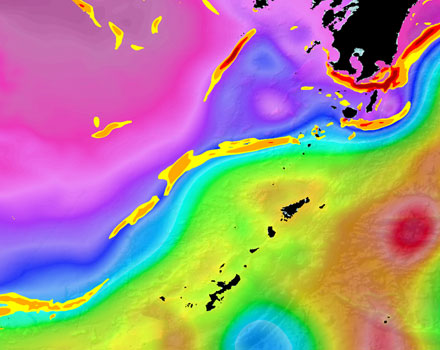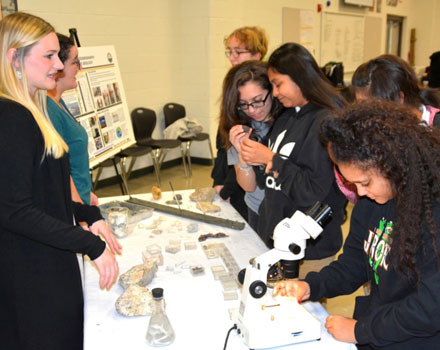 Have you ever wondered what it would be to engage in work that delves into the intricacies of the ocean's floor and studies the mysteries of the cosmos? It's one of many things you'd be able to do as an intern at the Naval Oceanography enterprise — and, side note: it's co-located with NASA Stennis Space Center.
The Naval Meteorology and Oceanography Command (CNMOC), serves as the operational command to Naval Oceanography's enterprise of 15 commands across the globe. Its mission is clear: to define and apply the physical environment, from the bottom of the ocean to the stars, to ensure that the U.S. Navy has the freedom of action to deter aggression, maintain freedom of the seas and win wars.
What makes CNMOC unique is tracing its ancestry to the Depot of Charts and Instruments. In the 1840s, superintendent Lt Matthew Fontaine Maury created a revolutionary series of wind and current charts which laid the foundation for the sciences of oceanography and meteorology. Today CNMOC is focused on providing critical environmental knowledge to the warfighting disciplines, as well as areas such as Maritime Operations, Aviation Operations, and Navigation.
Interns at Naval Oceanography spend their days assisting mentors in research, participating in leadership development programs, attending technical meetings, networking with other interns and STEM professionals and engaging in many additional exciting activities. Summer interns can dive into the exciting work of studying the ocean's floor and cosmos and find out what it's like to be a STEM professional.
Additionally, interns will have the opportunity to discover the nuances of what it means to work in STEM and develop skills to effectively communicate their technical work through comprehending what it takes to be a Science Communicator. In conjunction with the CNMOC Public Affairs Office, interns will be embedded with STEM-centric projects with Naval Oceanography and have a chance to create compelling content that communicates the distinctions of their work.
The lab offers a couple of programs that interns can participate in. First is the High-Performance Computing program that compiles historic and environmental data to create detailed weather predicting models. Then there is the Glider Operations Program that uses ocean gliders - autonomous underwater vehicles - to collect a variety of oceanographic data. It helps the scientists to better understand the ocean water column in specific locations for different purposes. In fact, Naval Oceanography's glider fleet is the largest in the world. And finally, interns can engage in the Remote Environmental Measuring Units (REMUS) 100 program. REMUS 100 can not only conduct pre-programmed, independent operations from a host platform or shore facility but also has integrated physical oceanography and bottom-mapping sensors and is particularly well-suited for mine warfare support….and there is so much more!
Students from many different disciplines can apply for interning at the lab, including, but not limited to, biology, behavioral science, cybersecurity, computer science, various types of engineering, geology, oceanography, physics, robotics, meteorology and so on.
Want to know more? Check out coverage of CNMOC's projects in a past issue of Oceanography!
Naval Sea Logistics Center – NREIP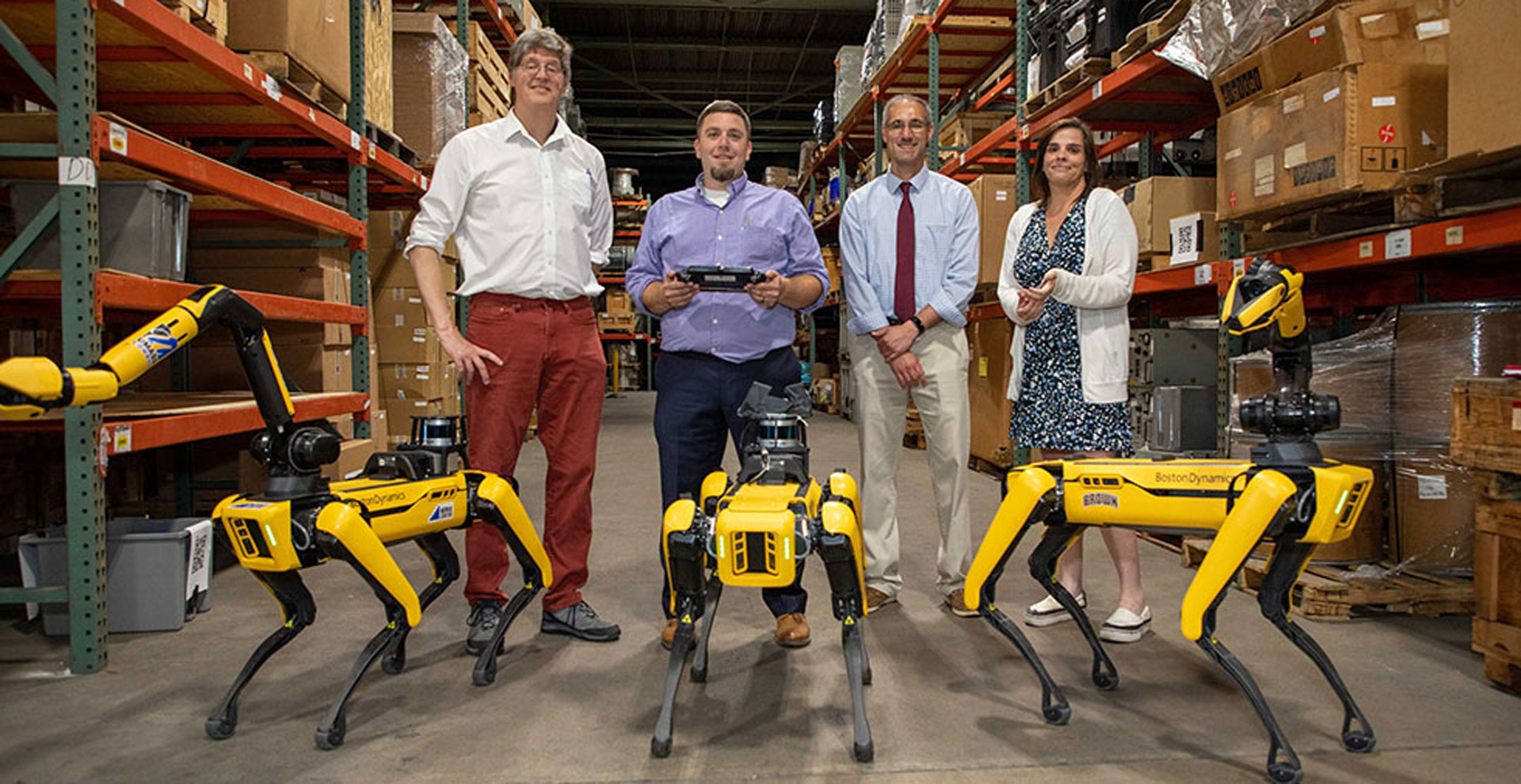 Being involved in robotic process automation or mining data for analytics seems like it can be an interesting way for an intern to spend their summer. It's what NREIP participants at the Naval Sea Logistics Center (NAVSEALOGCEN) are engaged in, among other innovative projects.
NAVSEALOGCEN provides integrated logistics, engineering, and information technology expertise to Naval Sea Systems Command (NAVSEA), the Department of the Navy, the Office of the Secretary of Defense, and Federal agencies. The command serves the mission of providing superior, cost-effective, and innovative logistics, engineering and information technology solutions that meet the lifecycle requirements of the Navy. Its talented and innovative leaders recruit and retain high-performing and mission-focused staff – something that helps the lab stand out among others in the field.
Interns at the lab – located in Mechanicsburg, PA –spend their days assisting mentors with guided research projects, job and project shadowing with professional researchers, networking with other interns and STEM professionals, attending technical meetings and engaging in other activities. As a result, they get experience in software development life cycle support, readiness modelling, robotic process automation, data mining for data analytics, and other challenging technical projects.
The lab offers several programs that interns can participate in. First is Robotic Process Automation Research which includes investigating the suitability of Robotic Process Automation (RPA), or BOTS, for streamlining both internal and external business processes. After conducting initial research and training on RPA, the next step is building a pilot project that will attempt to automate logging into, pulling, analyzing, or entering data into disparate IT systems or applications. The second program is Readiness Modeling Research, where NAVSEALOGCEN is developing and executing a series of analyses to leverage IT capabilities. The goal is to link them to legacy performance measurements and products, emphasizing the connection between reliability, failure modes, and unit-level spare availability. And then, there is the Develop Navy Common Readiness Model (NCRM), which along with Model Based Product Support (MBPS) and the incorporation of Model based System Engineering (MBSE) is part of the Department of the Navy's Digital transformation plan.